Luxury cannabis jewelry in precious metals inspired by the plant and Made in Canada.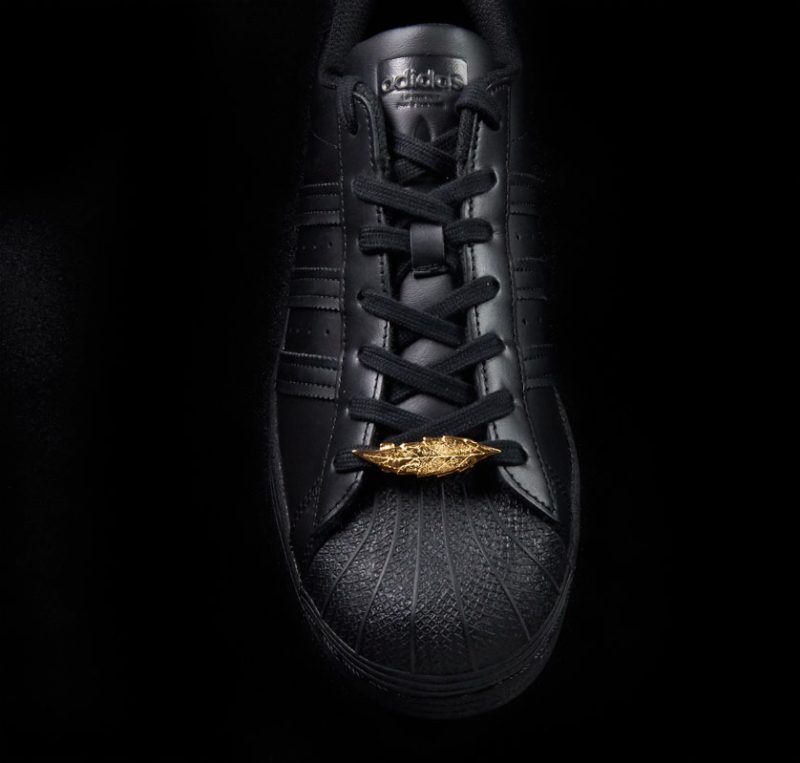 Tribe makes luxury cannabis jewelry in precious metals. We were established in 1993 and are based in Ontario, Canada. We make everything right here in Canada with North American materials. We make custom jewelry products for hip hop artists and stars to wear onstage and on the red carpet, like Shoe Bars,  pictured above. That one's a live baby cannabis leaf we cast in solid 14K Gold. Beautiful, isn't it?
We're famous for jewelry made from the cannabis plant! We produce precious metal casts directly from cannabis plants; turning seeds, roots, leaves, buds  directly into mind-blowing luxury cannabis jewelry.

Our products are designed to last generations. Scarcity is built into each and every product we make. We only manufacture a limited number of pieces each year and they are sold exclusively though this website. See what's available now by clicking the menu link at the top of this page.

Looking for something extra special? We manufacture custom luxury cannabis jewelry products year-round for private clients all over the world. If you want your own creation, we will work with you from design to completion and make it happen. If you see something we've made before and want us to make it again for you, contact us for a quote.
We're a proud member of the Canadian Jewelers Association. The Government of Canada has authorized tribe to use  Canada's National Precious Metals Mark on our products. It's Canada's highest mark of quality for precious metals products.
OUR ALL-CANADIAN MAKER TEAM
Our all-Canadian maker team includes metal and wax model carvers, diamond setters, micro pave stone setters and a master fine precious metals caster with over 30 years experience. We have a gem cutter with over 40 years experience and another gem cutter who deals exclusively in Canadian gemstones. Two master jewelers do our fine assembly here in Toronto.