MODEL 1 STERLING SILVER GRINDER
The perfect grinder, made in sterling silver.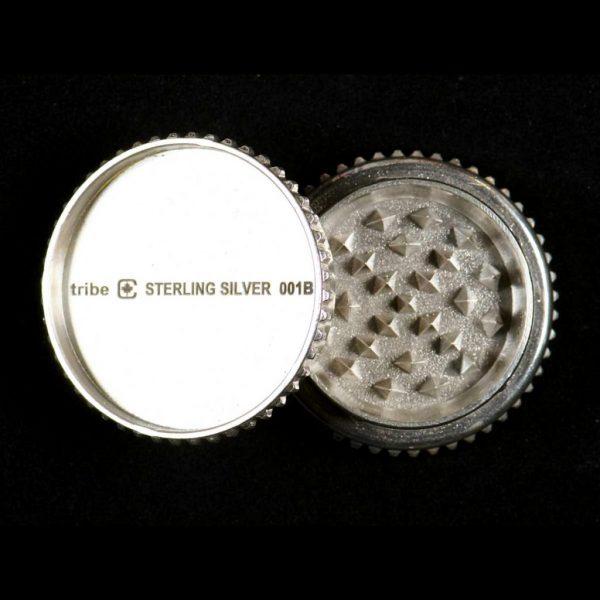 Model 1 is our heavy, full-sized, solid sterling silver grinder.  The grinder uses sharpened and specially hardened silver pyramids to efficiently grind your herb perfectly, every time.
Our base Model 1 grinder weighs just under half a pound. That's a lot of sterling silver. Anyone picking it up  will instantly understand the grinder is serious, unique and special.
We make every Model 1 sterling silver grinder in our atelier in Toronto with silver from the Royal Canadian Mint. In addition to the purity mark and our maker's mark, each grinder bears Canada's National Precious Metals Mark, which is our country's highest mark of quality for precious metals products.
Our grinders can be finished in different ways, but we recommend our satin & butler finish combination, which is pictured above. It's a durable finish that's easy to clean and won't show fingerprints.
We can modify your sterling silver grinder with your own personal or corporate branding, which we cast directly into the precious metal, as you can see in the image below, or laser it into the precious metal for a contrasting finish. Custom modifications can increase the grinder's weight and cost.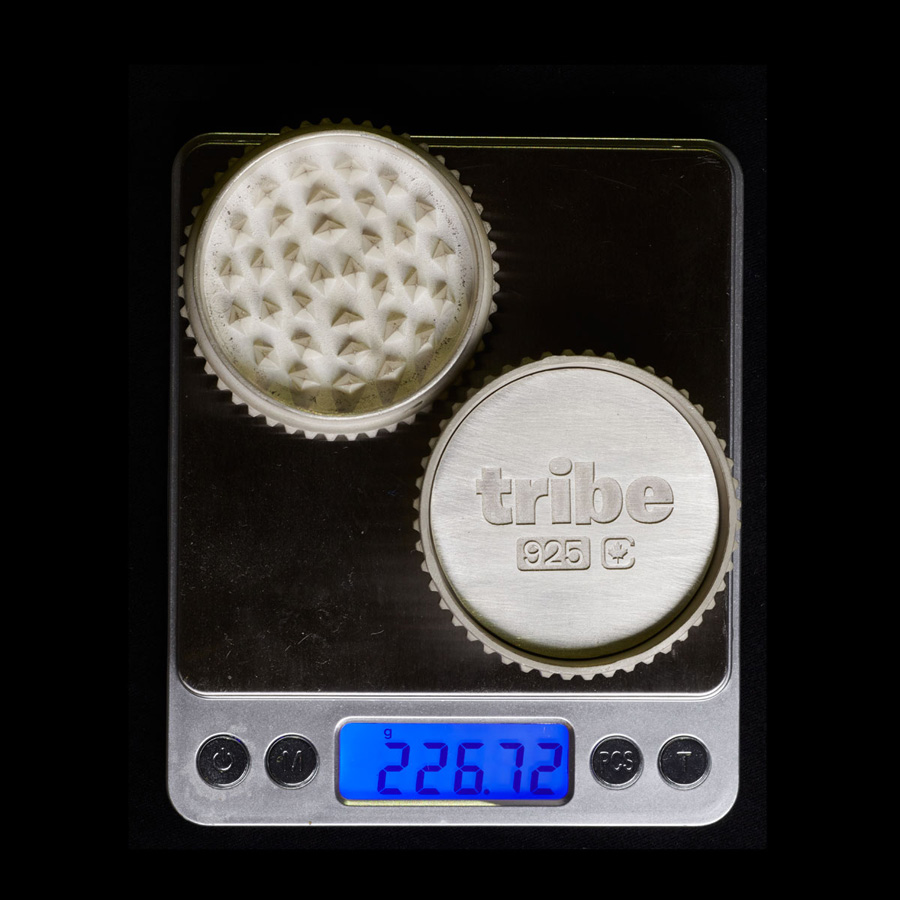 We can also set large gemstones into the face of the grinder; an excellent BC jade, for example. Incorporating logos or gemstones into the grinder makes them  heavier and increases their value.
The Model 1 Sterling Silver grinder makes a perfect college graduation gift, retirement present, cannabis industry award or corporate award.
Our Model 1 grinder is a beautiful, functional, heirloom quality cannabis accessory meant to be used daily, but designed to be passed down through a family for generations. Each comes with it's own butter-soft leather pouch.
Prices start at $999 USD. These grinders are made to order and take about two weeks to cast and polish.