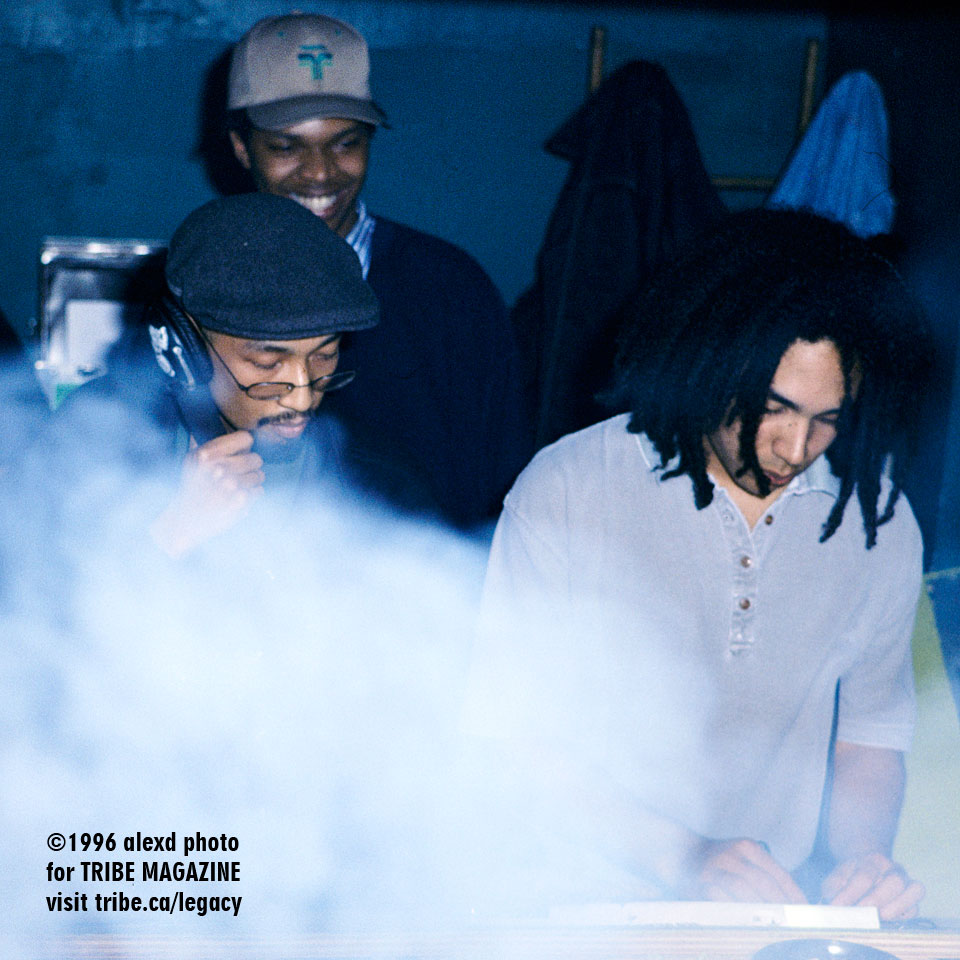 JMK at the Phoenix, Toronto, 1996
JMK (Jeremy, Mike and Kenny) were a house music DJ crew in Toronto. Here they are guesting at Scott Cairn's house night at the Phoenix Concert Theater in 1996.
There were seriously talented house music DJ crews playing in Toronto in the mid 90's: Dino & Terry; Peter, Tyrone and Shams; JMK; Mark & Aki. Each crew was world class, and each attracted their own fans. It's hard enough to be a solitary DJ, but working as a team playing live vinyl sets is another skill set entirely. JMK's  energy and experimentation brought new levels of deepness to Canada's house music scene and attracted many new fans to the genre. Kenny Glasgow (later of Art Department) still DJs today and is a highly skilled music producer.