Luxury jewelry for DJs and MCs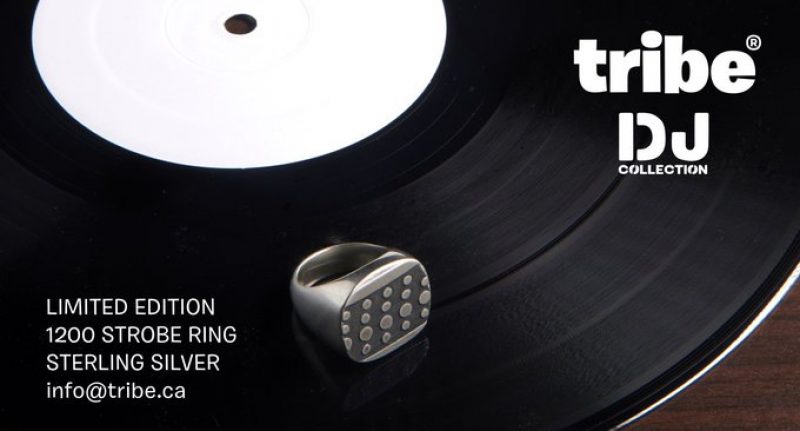 You've probably heard the story of TRIBE. How we launched in 1993 as a DJ culture magazine and rocked it for well over a decade, giving birth to Canada's electronic music scene.
But before that, TRIBE CEO alexd was a club and after hours party DJ. From 1979-1986, that time when Disco was fading and House music was rising.
So we've been at hip hop street jams, underground raves, parties in warehouses with water dripping from the ceiling like stalactites, underground parking garages, massive 100,000 person events, kitchen parties, boat parties and field parties in hidden meadows.
When it came to creating a line of luxury jewelry and accessories for DJs, we knew exactly what to do!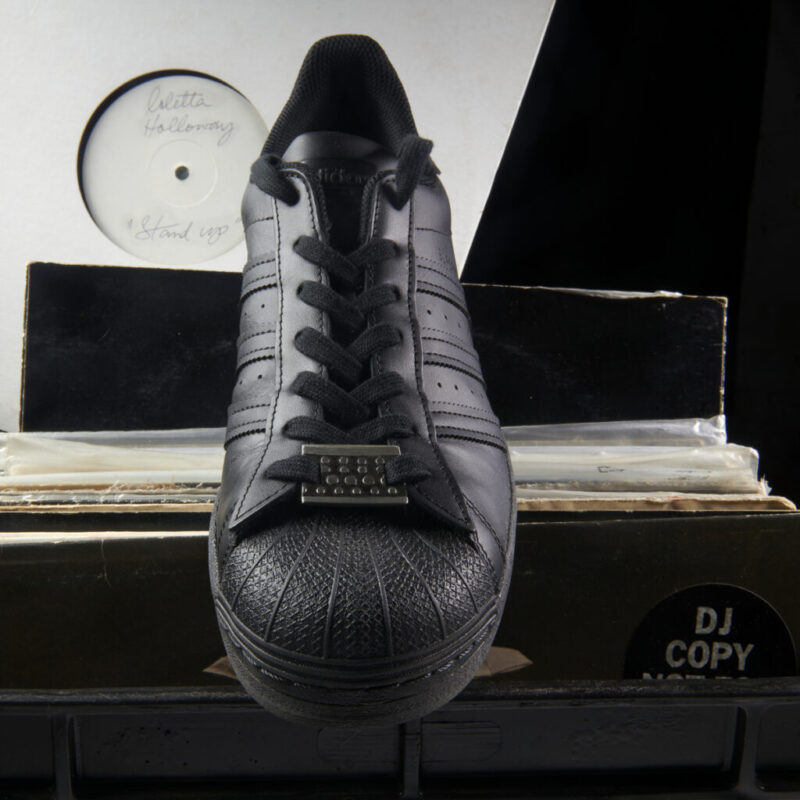 We make epic massive sterling silver rings with the familiar Technics 1200 strobe ring dots cast deep in the face. Huge torc bracelets with strobe dots engraved into the circumferece. Our strobe dot shoe bars in Sterling Silver are perfect to pair with black kicks and black tie.
We translate DJ culture into culturally relevant luxury jewelry pieces that make you look even more amazing on social media when the cameras zoom in as you are in the mix.
Our latest product is Turntable Ingots, Sterling Silver luxury turntable platter weights that fit perfectly into the 45 spindle slot on your Technics 1200 turntable. They're much thicker than the standard spindles but not too much, and because of the high mass of Sterling Silver, they can be smaller and the design more refined. Each Turntable Ingot is carefully hand cast in Sterling by our Master Goldsmith in Toronto, then customized with your DJ name or branding on the top face. We can make them in your preferred weight.
We can put knurling on the side, or our own engraved art or even live cast cannabis leaves. We can also make them in solid 10K and higher Golds and even set them with gemstones if your budget allows.
Turntable Ingots. Functional precious metal assets for your 1200s. The ultimate platter weights for your home studio.
Everything we do is custom made to order. Send us an email and lets make you something mind blowing.