The Coloring Book For Bored Ravers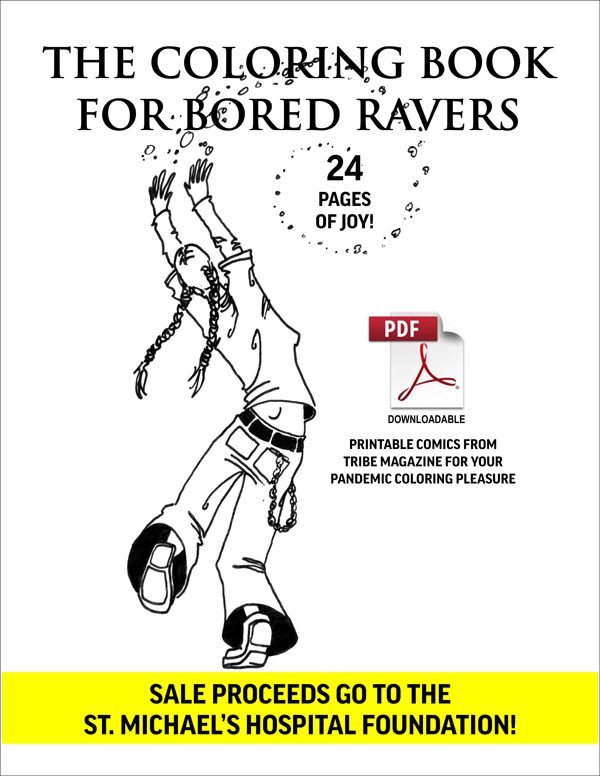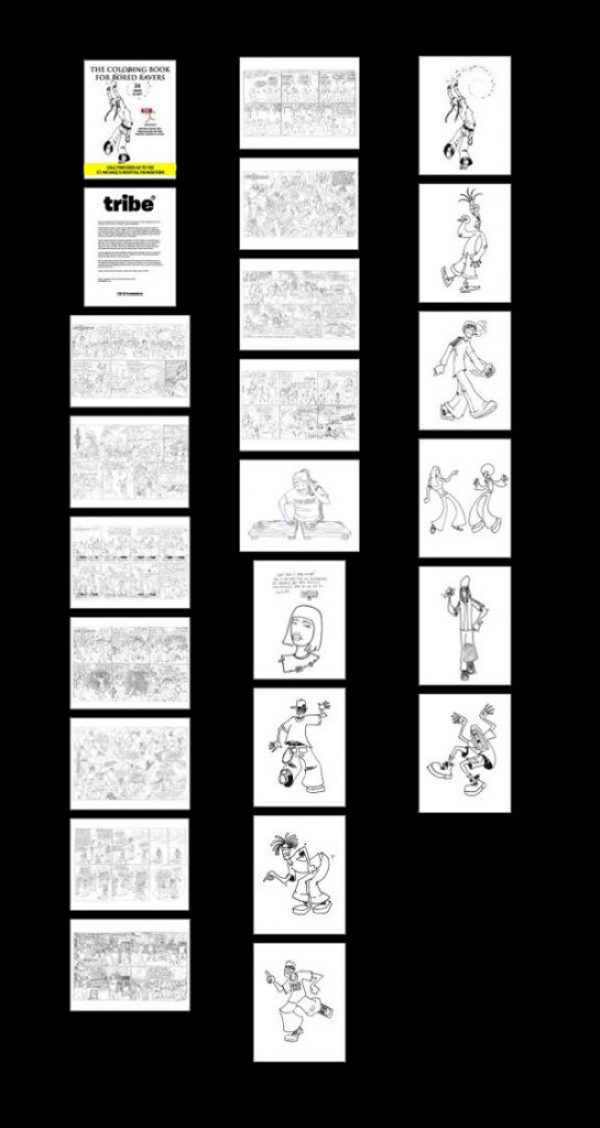 Behold! The Coloring Book For Bored Ravers! A downloadable collection of TRIBE  MAGAZINE comics from 1996 for your pandemic coloring pleasure! I've put together this downloadable coloring book because a lot of us are still ravers at heart and are bored as fuck, sitting at home during this pandemic.
Coloring will do us all some good.
The best part is that funds raised from the sale of this coloring book go to St. Michael's Hospital Foundation in Toronto. St. Mike's is our busy downtown hospital that is just getting slammed with covid right now, so let's do something good for them too.
The first part of the coloring book contains 11 full page, highly detailed drEams comic strips by Geoff, which were designed to be colored. The second part of the book contains character images by Damian The Grunge Hippy that are  suitable for coloring by all ages – by your raver spawn, for example.
Only $20 Canadian, for a good cause!
Once you click the Paypal Buy Now button below and pay, you'll be provided with a download link for your coloring book. Download, print, color.
Happy coloring, be well, and as always, thanks for being a part of tribe!
alexd, publisher, tribe
Toronto February 2021