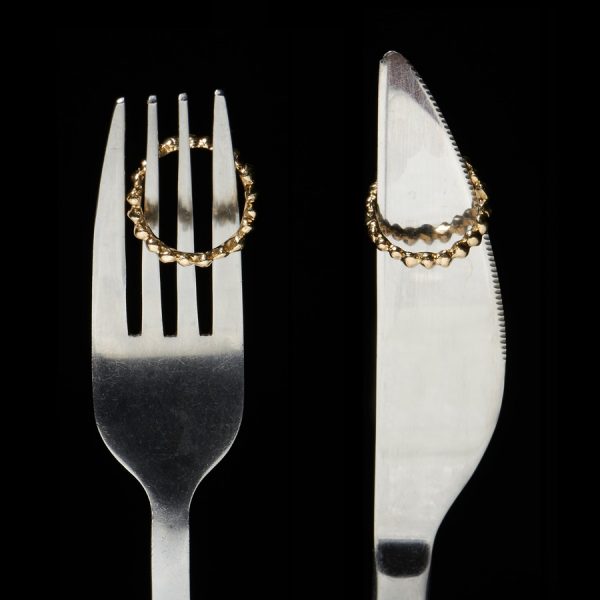 Whether you met over a joint, or on a 10 acre grow, you've chosen each other and cannabis is important to you both. So when it comes to getting married, how about a cannabis wedding, with cannabis wedding bands by tribe?
At tribe we design and create the most amazing cannabis wedding bands and jewelry cast from the cannabis plant itself. How about wedding bands made from cannabis seeds cast in 14K gold, like the pair above?  Or even wedding bands made from cannabis roots cast in 14K or 18K gold?
We're here for you with custom made cannabis accessories and keepsakes for your wedding party: cannabis seed slider necklaces for the maids of honor in gold or silver, Indica leaf lapel pins in sterling silver or gold for your best person and the groom's crew. You'll blow their minds, and they'll remember your day forever.
We make all our products right here in Canada with North American precious metals. Our products are made to last for generations. We can ship anywhere in the world. If you're the happy couple, or even a wedding planner looking to make a cannabis wedding even better, reach out to us using the link below.
Let tribe make your cannabis wedding completely amazing.