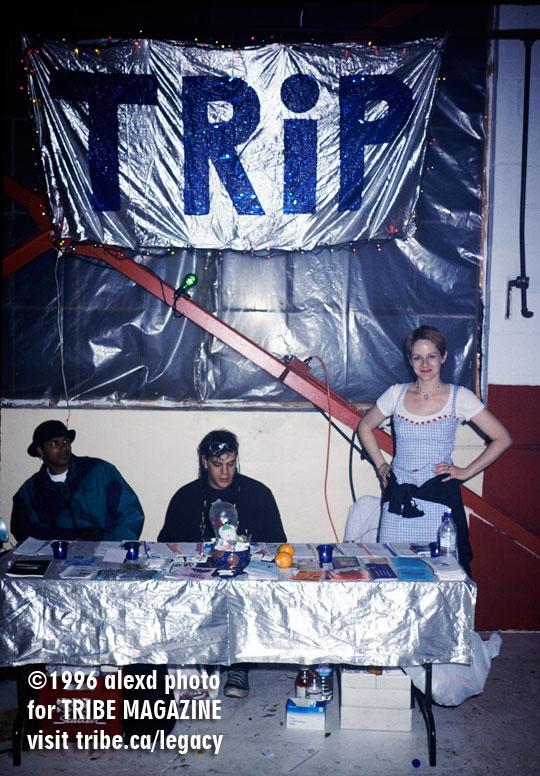 TRIP Booth, Better Days Rave, 1996.
How proud Kim Stanford looks behind the counter of the TRIP booth at a Better Days rave in 1996! A registered nurse, Kim set up The Toronto Raver Info Project with crews of volunteers to bring public health information into raves. TRIP provided earplugs, condoms, safe sex information as well as responsible use info to ravers in person and at the party.  It was always good to see the TRIP crew at events.
At first. promoters were reluctant to have TRIP inside their events, because they felt it might give the impression their events were unsafe. I lobbied them hard, telling them how important it was to have TRIP at events because it actually demonstrated safety, and besides, it was great resource for the community. We gave TRIP a 1/4 page free ad in TRIBE each month so they could connect to the community and to the promoters directly. Soon enough, TRIP booths began appearing at more raves in Toronto.  Nightclub owners in the city, on the other hand, were less welcoming.