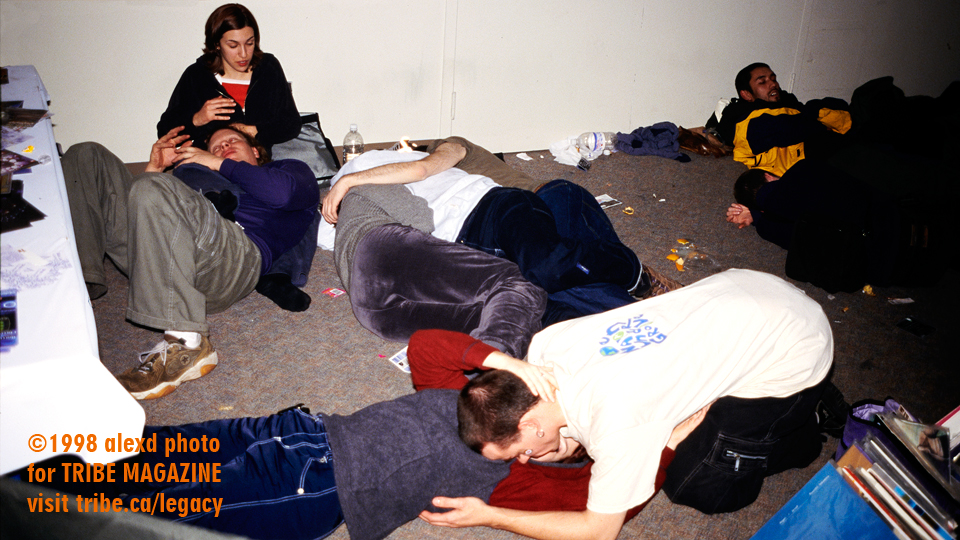 Chill Out Room, Toronto, 1998.
Many of the larger raves in Toronto had chill out rooms; places where ravers could go to decompress, talk, rest, or cuddle. They were  places where you could avoid the higher BPM music at the party. A DJ playing a chill out room would spin ambient, slow, beat-free, meandering, calming tracks. Chill out rooms were usually completely dark, or lit with very low light – a lava lamp for example, a black light, or even a simple string or two of Christmas lights taped to a wall.
You would never see any of the room when you were there, so it was always a joy to get the film back from the lab to see what my flash strobe had illuminated.
That looks like Justin, but I could be mistaken.