LEGACY: THE TRIBE MAGAZINE PHOTO EXHIBIT
Witness the birth of electronic music in Canada. Rare digitized film, slides and artifacts from tribe magazine will take you deep into raves, warehouse parties and events from 1993 and beyond.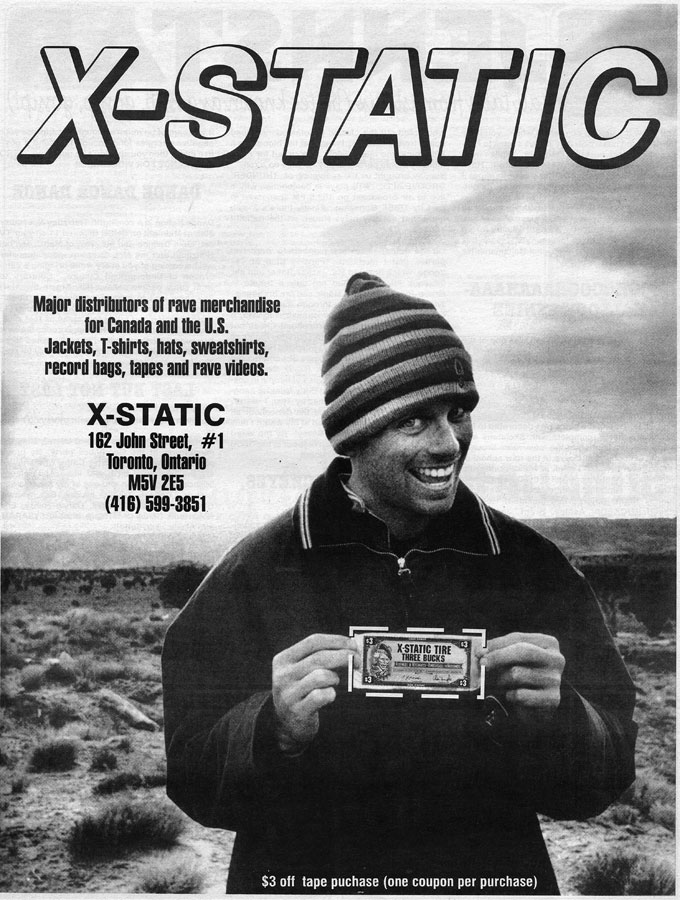 X-STATIC, Canada's First Rave Store, Toronto 1994
Across from MuchMusic, at the top of the graffiti covered 162 John St. stairway, you'd find X-STATIC, Canada's first rave store. The nerve center of Canada's early rave scene, X-STATIC was a tiny shop packed with DJ Mix tapes, event tickets, rave-wear, and the latest issues of TRIBE MAGAZINE. This is a full page ad they ran in TRIBE in 1994.

 * Tribe is a registered trademark of Alex Dordevic, used under license by tribe communications incorporated.