LEGACY: THE TRIBE MAGAZINE PHOTO EXHIBIT
Witness the birth of electronic music in Canada. Rare digitized film, slides and artifacts from tribe magazine will take you deep into raves, warehouse parties and events from 1993 and beyond.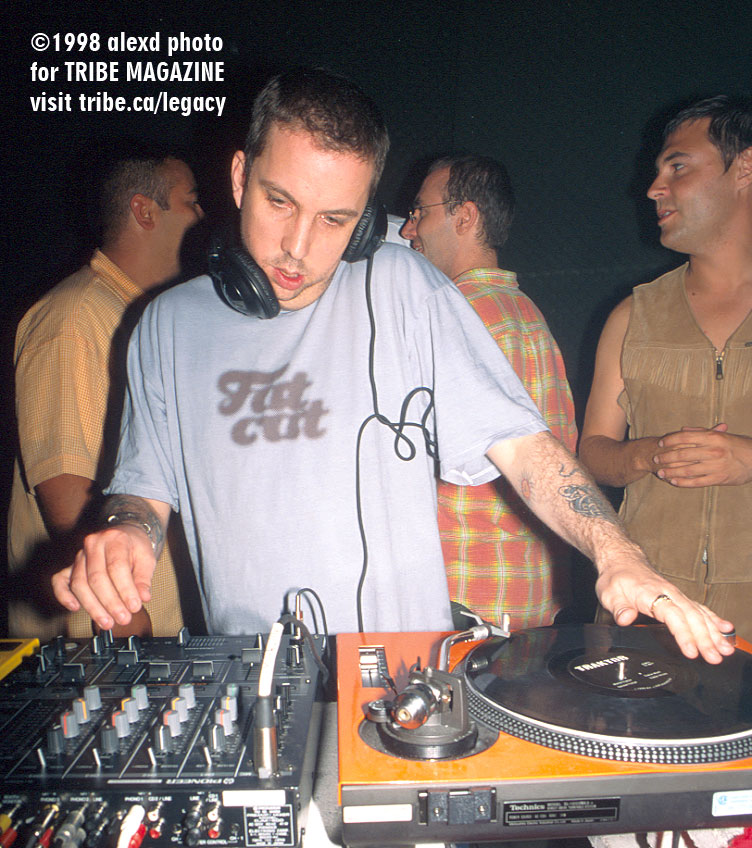 Andrew Weatherall at INDUSTRY, Toronto 1998
Andrew Weatherall spins at INDUSTRY nightclub in Toronto in 1998. On the right edge of the frame is DJ Matt C, who was an INDUSTRY owner. RIP Andrew, you were amazing! Fans can download over 900 hours of Weatherall mixes and productions for free on the Weatherdrive.

 * Tribe is a registered trademark of Alex Dordevic, used under license by tribe communications incorporated.