LEGACY: THE TRIBE MAGAZINE PHOTO EXHIBIT
Witness the birth of electronic music in Canada. Rare digitized film, slides and artifacts from tribe magazine will take you deep into raves, warehouse parties and events from 1993 and beyond.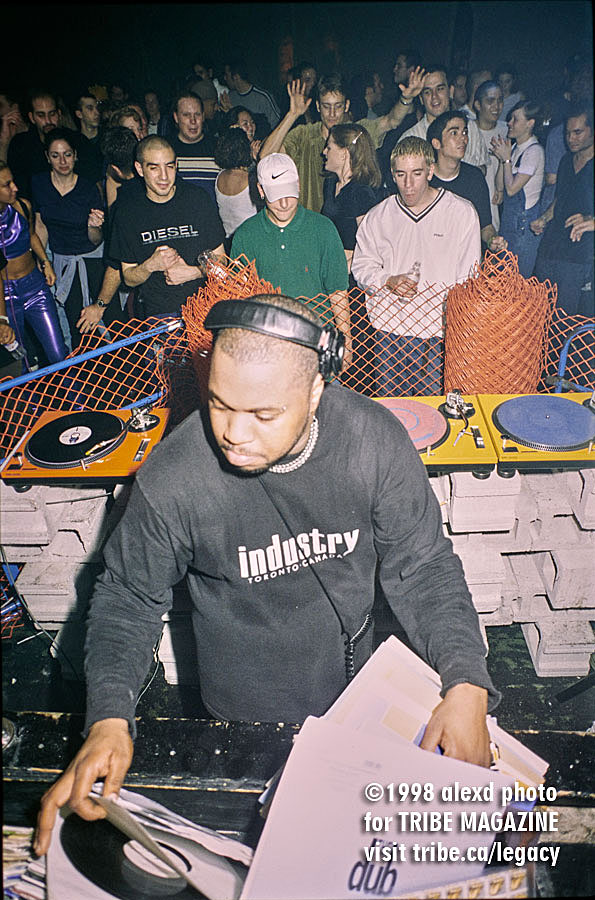 Decisions, INDUSTRY, Toronto 1998
Derrick Carter DJs from the dancefloor at INDUSTRY nightclub in Toronto in 1998.
INDUSTRY stripped away all the non-essential fluff, creating the perfect environment for dancing to house and other genres of electronic music. Putting the DJ right on the dancefloor in the crowd and the records on the stage is a perfect example of this.

 * Tribe is a registered trademark of Alex Dordevic, used under license by tribe communications incorporated.