LEGACY: THE TRIBE MAGAZINE PHOTO EXHIBIT
Witness the birth of electronic music in Canada. Rare digitized film, slides and artifacts from tribe magazine will take you deep into raves, warehouse parties and events from 1993 and beyond.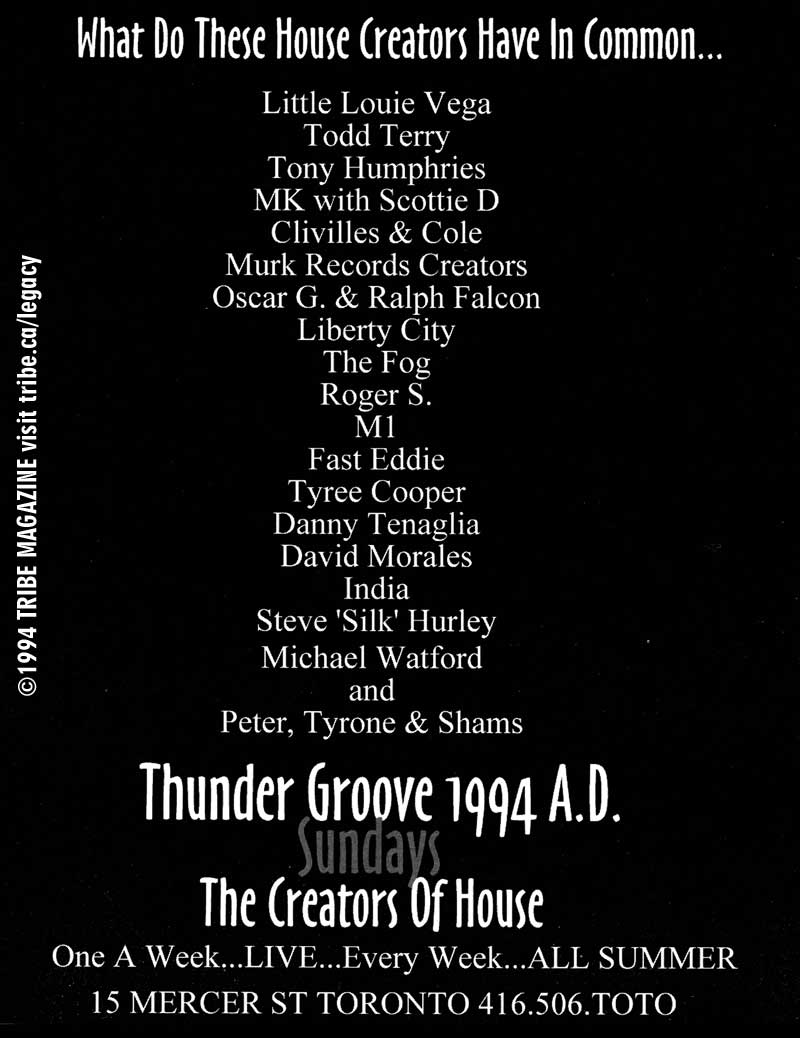 Thundergroove Full Page TRIBE MAGAZINE Ad 1994
Thundergroove at OZ the nightclub on Mercer Street was the house night in Canada in 1994. Every week you could hear the finest house DJs in the world spin in the same small, cramped, booth as the finest house DJs in Canada. This was the night where the industry people hung out – the other DJs, bartenders, waiters, promoters, fashion models, house curious rave kids, the 'it' boys and girls. This was where the term 'industry' was coined to describe the people who worked in and around the house music, rave or nightclub scene. A distinct subset of people in the Canadian underground. The people who knew. The bar staff  who finally had a night off. The house heads. The DJs. The promoters. The flyer people. The people who appreciated and danced to non-mainstream music, weeks or months before anyone else would even hear it.

 * Tribe is a registered trademark of Alex Dordevic, used under license by tribe communications incorporated.