Luxury jewelry for DJs and MCs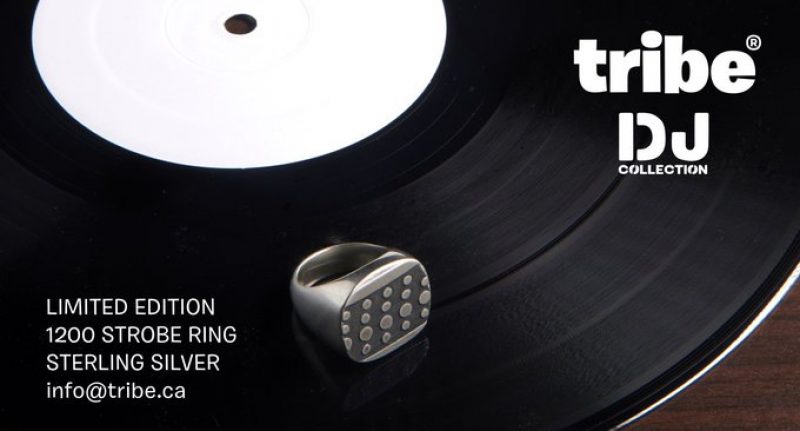 Tribe makes custom jewelry for DJs and MCs and Hip Hop artists to wear on stage and on the red carpet, like our amazing 1200 Strobe Ring, pictured above. The 1200 strobe ring is a heavy Stirling Silver ring cast directly from the platter of one of our own 1200 turnables. We can also make these in gold if your budget allows.
Can you feel it?
Any DJ running a finger across the strobe face of this ring (even in the dark!) will recognize the feeling of being in the mix. When you are onstage and the cameras zoom in on you, the visuals will be outstanding! You'll represent true DJ roots, no matter what you're rocking.
Tribe makes amazing luxury jewelry in precious metals. We were established in 1993 and are based in Ontario, Canada. We make everything right here in Canada with North American materials.

Our products are designed to last generations, and scarcity is built into each and every product we make. We only manufacture a limited number of pieces each year and they are sold exclusively though this website.
Click the Contact link to get a quote.

We're a proud member of the Canadian Jewelers Association.

The Government of Canada has authorized tribe to use  Canada's National Precious Metals Mark on our products. This rare mark is the highest mark of quality for precious metals objects produced in Canada.
OUR ALL-CANADIAN MAKER TEAM
Our all-Canadian maker team includes metal and wax model carvers, diamond setters, micro pave stone setters and a master fine precious metals caster with over 30 years experience. We have a gem cutter with over 40 years experience and another gem cutter who deals exclusively in Canadian gemstones. Our master jewelers do our fine assembly in Toronto.